Remove Fake or Slanderous Reviews
We manage the stress of dealing with your company's reviews
A brand's reviews, and its star rating on review platforms, can be the difference between attracting and repelling new customers. At Guaranteed Removals, we specialize in removing negative reviews and our Review Management Program allows you to instantly detect new reviews, respond appropriately, and drive more reviews to your businesses, all in one easy-to-use portal.
Guaranteed Gone For Life
Guaranteed Gone For Life
Negative content found online can have a significant impact on a person or brand's reputation. That's why Guaranteed Removals has built packaged solutions to combat current and future damaging content. We detect and permanently remove online content, guaranteed.
We provide individuals and businesses with the resources to effectively manage their online presence.
No Money Up Front


Lifetime Removal Assurance
The Guaranteed Removals Difference
Check Out Our Google Reviews
Check out our customer feedback! Learn how we made a difference in solving their reputation management issues.
"I signed with this company to have negative content removed about me online. The news article that was appearing in my search results when I googled my name was impacting my life in every way possible.

Ashley helped me get my life back by getting this content removed! I would recommend this company to anyone and everyone!"
"I used their reputation management services and it was a great experience. I specifically worked with Marlina and she's certainly on the ball. I can't vouch for the content removal side of things however but I'm sure they would give it their best shot regardless of the situation."
"Abel was our account manager. He was very patient with us, as we took our time to proceed. The company was very professional, provided a fair price, accomplished the goal we set out, and they even went back after several months after completion to change a few things for us for free. Very customer-driven and focused. They are one of the best in the industry."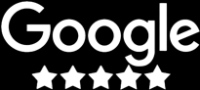 Member Public Rellations Soc. of America

Part of the South Florida Tech Firms