Brochure Design
Rack Cards, Tri-Folds, Flyers, and all Brochure designs!

SELECT BROCHURE TYPE
Select from any type of brochure from flat, tri-fold, z-fold and even rack cards. Then select the paper type. We will layout each brochure and have it already preset for our print presses.

GATHER IMAGES & CONTENT
We will gather your logo, images and create or take any necessary for your brochure. We will also work with you on gathering content for your brochure or use content from a previous brochure.

DESIGN LAYOUT
We will layout your brochure with the images and content gathered and send over the proof to you for approval.

PRINT
Once the brochure is completed and the brochure proof is approved we will print your custom brochures at the best possible pricing! We will ship directly to you or arrange for pickup.
SOME OF OUR MOST POPULAR BROCHURE ORDERS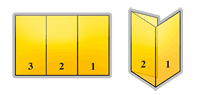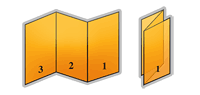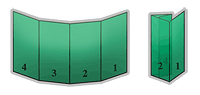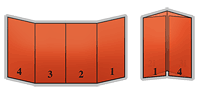 Double-Gate-Fold Brochures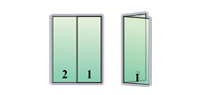 Half-Fold-Portrait Vertical Brochures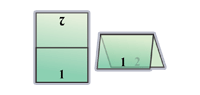 Half-Fold-Portrait Horizontal Brochures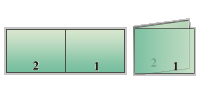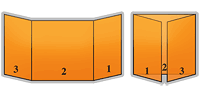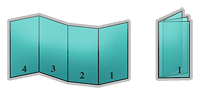 Double-Parallel-Fold Brochures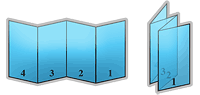 BROCHURE DESIGN ON LONG ISLAND, NY
Below are some of the custom tri-fold brochures, rack cards and fold over brochures that we have created for clients located in Nassau and Suffolk County NY on Long Island.
Contact us for all of your brochure design needs. We are located on Long Island, NY and work with clients throughout the country. We offer all types of stock for your brochures. Contact us today to speak to someone about your options when designing and printing brochures.

Kick Solutions, located in Nassau and Suffolk County, NY, works hand in hand with you and your business to provide high-quality custom tri-fold, flat or fold over brochures.
We provide customized, professional brochure design and print services for nationwide brands, local businesses, sales staff, team sports, performers/bands, schools, as well as any other business entity.
Contact us today for any brochure design and print services. Our team looks forward to working with you.
Contact Kick Solutions, located in Nassau and Suffolk County NY today for your next project. We will provide you with a detailed quote and go over any questions you may have.