Custom Embroidery
Custom Embroidery
Polo Shirts, Hats, Bags, Golf Giveaways and All Promotional Items!

LOGO DESIGN
We will create your logo or use a current image of your logo to start the embroidery process.

DIGITIZE DESIGN
We will digitize your design to be used by our state of the art embroidery machines. Digitizing files are saved forever and you will not have to pay unless you change size or design.

EMBROIDERY
Your design, logo, or concept will be custom embroidered on quality polo shirts, hats, bags, golf giveaways and any promotional items.

PERFECTION GUARANTEED
We guarantee our embroidery work! Once completed, we can ship out your order or arrange for pick up.
YOUR FAVORITE QUALITY BRANDS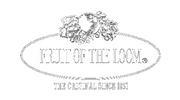 EMBROIDERY WORK DONE BY PROFESSIONALS
Embroidery allows for a Cost-Effective Way to Promote Your Business! Below are some of the embroidery jobs we have completed on Hats, Shirts, Polos, Bags, Towels and more! If you don't see something you are looking for, please call us or fill out our form for a free quote!

Kick Solutions works hand in hand with you and your business to provide high-quality custom embroidered apparel and promotional items.
We provide customized, professional service for nationwide brands, local businesses, sales staff, team sports, performers/bands, schools, as well as for your upcoming party, Bar/Bat Mitzvah, vacation, or special event.
Contact us today to see embroidery done by professionals. Our embroidery team looks forward to working with you.
Contact Kick Solutions today for your next project. We will provide you with a detailed quote and go over any questions you may have.